Post by Jewellz on May 17, 2020 19:22:02 GMT -5
I show off every horse I receive, so here's the most recent batch of my new additions! I'm really in love with ALL of them <3
A few of them have names based on LOTR/Hobbit songs, cuz I'd just watched all the extended editions right before I received some of them haha. I love those movies...
Dekada Edge of Night
Lyric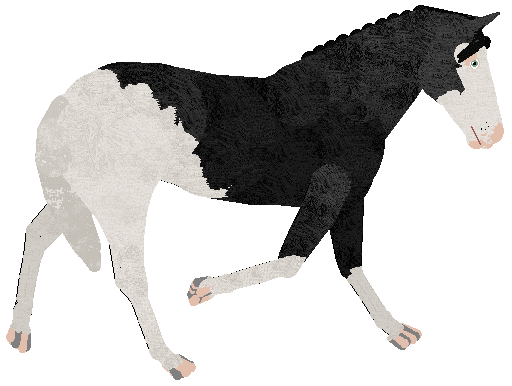 I won Lyric in the giant pre-Olympic auction from
Aragorn
! She was my favorite of the whole bunch there and I'm really happy that I won her. She's already earned her spots in Olympic Barrel Racing and Reining! A talented girl <3
The Last Goodbye of Windemere
Tilion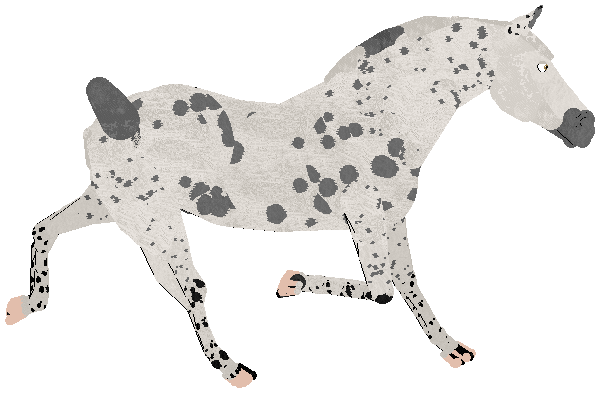 I won Tilion in the giant pre-Olympic auction too, from
gemz
! I can't believe nobody else bid on him, I got a killer deal! He'll probably be making his debut in Novice Eventing soon, we're still working on jumps... He's also really pretty, and very spotty! I'm not sure what breed to call him, but I've mostly settled on Irish Sporthorse/Sportaloosa...
Assateague's Seaswept Queen
Honey Bee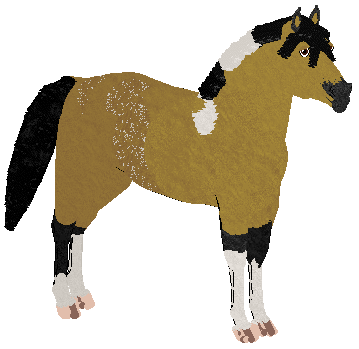 I won this pretty little girl from
gemz
's Chincoteague Pony auction! When I saw the
photo of the RL pony
I fell in love with her and I knew if Gemz didn't hex her for the auction then I'd be hexing her for myself... My stable so far isn't huge into ponies, but I can see that changing pretty quick because she's very sweet and easy to get along with!
Hard Tack Wars of the Roses
Her Majesty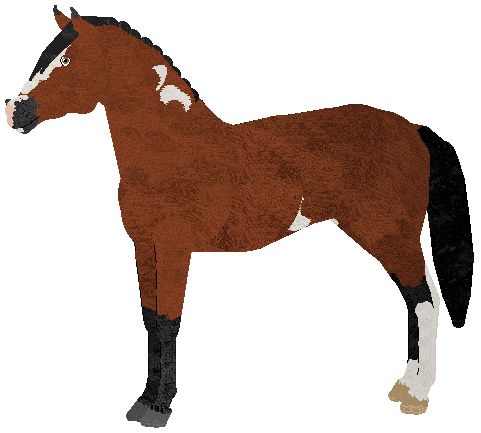 I snuck into
Neco
's breeding service just as it was about to close and managed to arrange a breeding between my girl Regal, and Neco's London Bridge. She's got two of my most favorite turf TB mares (because they're both sweethearts and decently good on the track) in her pedigree: Regal, her dam, and Wren, London Bridge's dam. She looks a lot like her mom, too!
Not Sorry at Rhapsody
Apology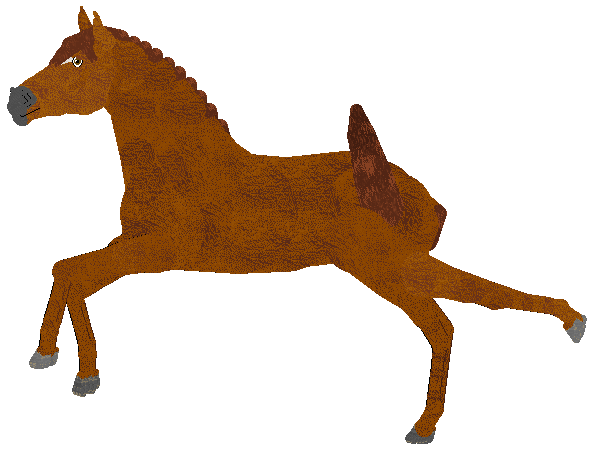 I found myself in need of another marathoner TB and set out to find a RL horse to hex for myself and decided to look at St Leger Stakes winners first. I wasn't expecting to pick one that lived almost 150 years ago, but that's what happened. I fell in love with
her story on Wikipedia
and used the only picture I could find of her to recreate her in Petz.
LJ's Riddles in the Dark
Shenanigans
This girl is the newest one to my team but I'm partial to her because she has a nice personality and she's really unique, being
Ljslibby
's first horse hex and she's got that slightly disheveled mane and tail all the time which is strangely adorable and not annoying. <3
THANK YOU to all the hexers of these guys. I'm really happy with all of them