Post by Jez on May 6, 2015 2:46:37 GMT -5
I've been meaning to do this for a while now but I got distracted by glorious warmbloods so now it just looks like I'm copying Neco. BUT racing has really taken the forum by storm with the excitement over the spring classics so something tells me this isn't necessarily a bad thing. I actually started a show off post yesterday actually but then I pressed back by mistake and lost it all. =( This show-off doesn't include the horses that ran in this year's Kentucky Derby/Kentucky Oaks, since they were highlighted in the close look posts for the classics.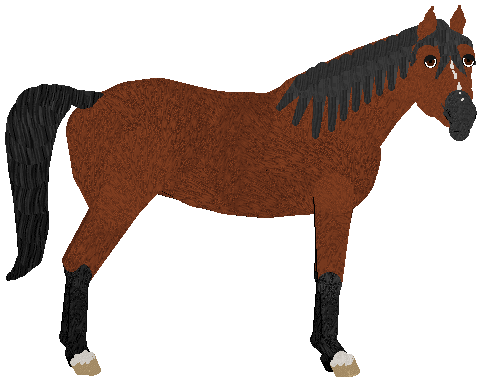 Whenever I upgrade this horse, he always seems to end up back in his v1 body so I'm taking that as a universal sign that he needs to stay the way he is in-game, even though my racing pic is obviously him as a v2. Anyway, this is Afleet Alex who is finally starting what I think is going to be a good 2 year old campaign. He placed 2nd in his debut so I'm pretty pleased, though I don't know that it's indicative of how he'll continue to perform.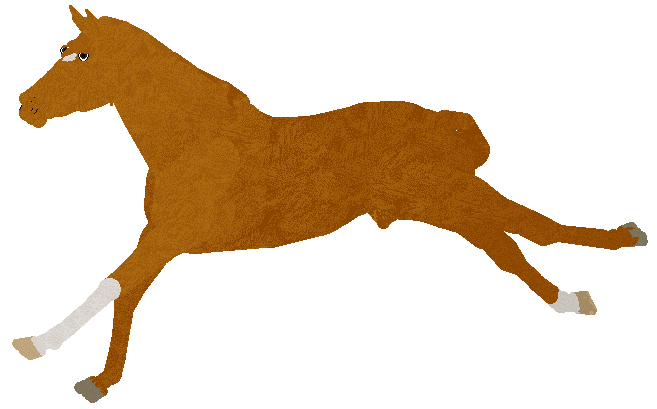 Alydar is also making a bit of a comeback this year after a long layoff. He won his first race of 2015 this weekend after having not run since January of 2014.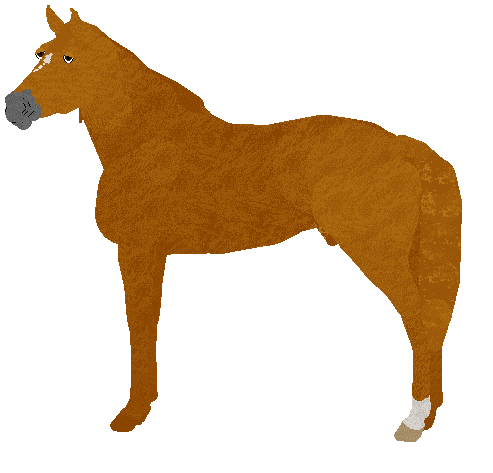 After 21 starts without ever even finishing in the top 3, Amecks broke his maiden in DRAMATIC fashion with a three-way photo finish. Now I'm not sure what to do with him. I'd been considering retiring him from racing to see if he might be more suited to a different line of work, but now I'm tempted to see if there's anything else he's been holding out on.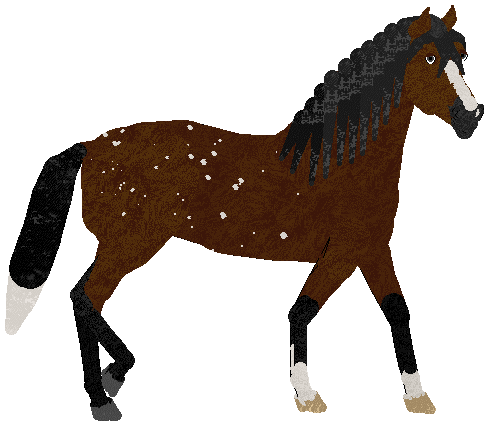 My Seabiscuit daughter making her real, actual racing campaign this year is Armin, and here's hoping that she takes after her Triple Crown-winning sire more than she does her mother, Petra. I don't really want to turn up the heat yet, but I'm thinking of possible plans if this 2 year old season goes well. If some of my colts' racing luck could rub off on my fillies it would be tremendously helpful to me.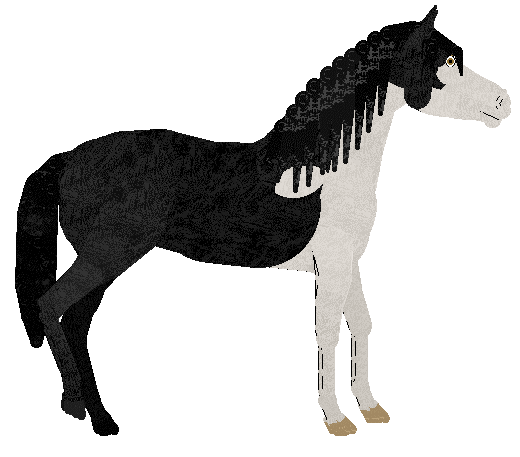 This stubborn daughter of Bramble has 35 lifetime starts to her name, but only two wins and several near-misses to show for her hard work. It's not easy going up against horses that are admittedly way out of your league and getting pummeled as a result, but she tries so hard every time she runs. I think she's just too mellow on and off the track. Oh, Barb, why didn't you inherit your mother's fearsome racehorsey prowess?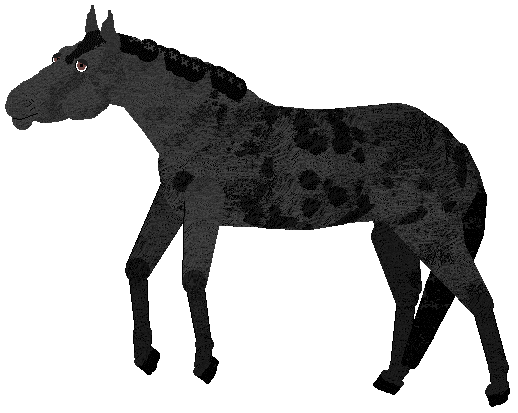 A very silly little horse with a ridiculous name, Cheeseplant takes her name from a poor little filly in Breeders' Cup World Thoroughbred Championship who gets beaten so badly by my horses every time, yet still manages to miraculously appear at the BC Classic only to be ultra defeated by the entire pack. I just feel so bad for her sometimes, but it's usually swept away by a giggly feeling hearing Tom Durkin say 'Cheeseplant' enthusiastically. Due to a copy-paste error I made when I tried to create her stats, she ended up as a router rather than a sprinter like I had intended her to be.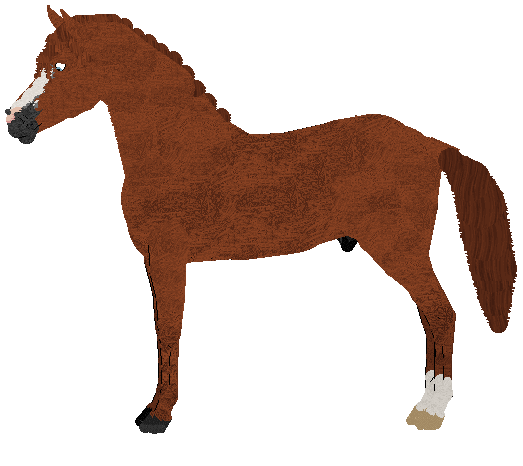 I'm sort of at odds with what to do with Judged. He hasn't run since 2011 so I'm reluctant to pull him back out to run again, but part of me says to get him trained up and give this flashy chestnut a shot at winning a race.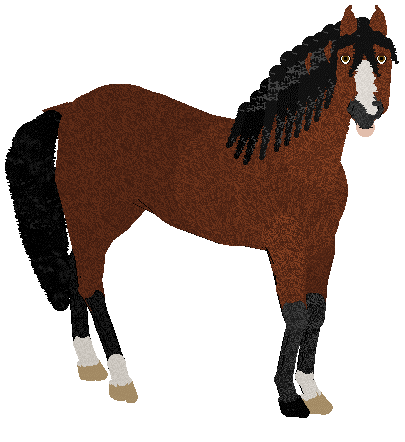 While I may not know what to do with Judged, I DO know that his sire has been enjoying his retirement. He ran a total of 5 times before a tendon injury forced him to quit, He never finished out of the top 5. Lately he's been getting pretty restless, which might mean that it's time for him to move on to a different, easier on the legs discipline.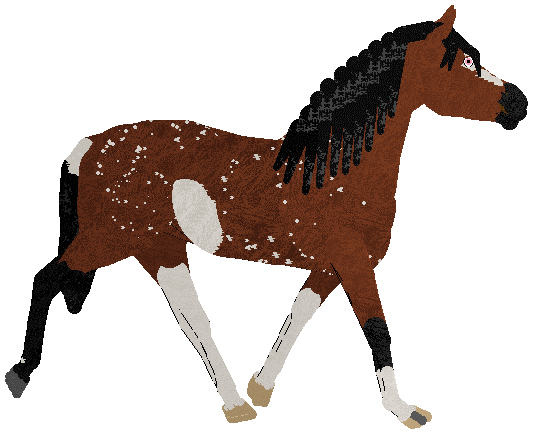 For some reason, Petra seems to delight in ending a race in 9th place, even though we've tried to explain to her that finishing in the top 5 is really what's best for everybody. She sort of gets it sometimes, but the one time it really clicked between her ears was her last race of 2014 where she finally, after many, many attempts, some more successful than others, broke her maiden.
Rule is one of those other horses I'm on the fence about. I don't think I ever raced him though I did train him for racing, so I don't know if I should start fresh or just forget about it and find some other job to suit him.