Post by warhorse on May 20, 2015 2:58:24 GMT -5
This show off is very overdue, but due to RL and having literally no time for myself, let alone SS, these horses have been on the back burner. I have been spending some solid time with a few horses that havent left my game. I have been trying to work with some of my older crew on special disciplines and I am trying to get to know each horse as an individual. I am trying to be more careful about what horses we bring into the program. We are currently not looking to add too many more to the herd until we can finally retire some of the old herd and put them out to pasture. We also will be letting a few of our crew get adopted out to some other barns. A few behavioral issues, and a few horses that lack the drive we strive for in our breeding and showing program, so keep an eye out for the available beauties. After August (yes it feels like forever) my life should hopefully not be so crazy. So in the meantime, I will be active like I am now. I am here and I linger and I judge shows, and hex horses if I can. I love doing your edits for you guys and I love hexing horses for you guys too, so I thank you for your patience.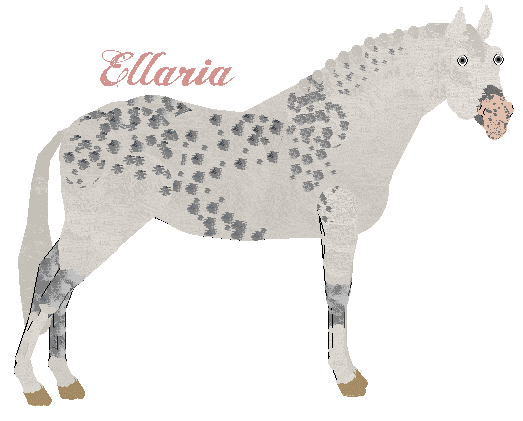 First off is Ellaria "Fil Hunter Sky" She was imported for our Hunter Jumper program, we are curently getting into ISH horses as well here at the ranch. We haven't had alot of time to work with her but she has showed promising potential and we are eager to get her over the fences and out into the ring.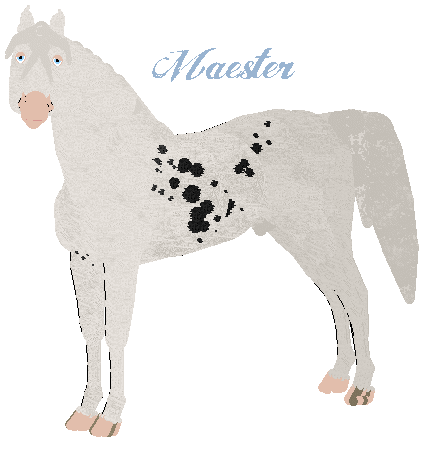 Next is my cute little horse from Pollution. Had a bit of a fun bidding war with him, and am very happy to add him to our arab lines. We are VERY selective about the arabs we bring into our program, as they are usually very high spirited and take alot of handling and care. We try to bring docile stallions in, so that when we bring to high spirtied females, we end up with a well rounded foal. We are starting our arabs into hunter O/F and so far have one of our oldest, and first arab stallion in the showman ship ring. We are happy to add Maester to our new Jumping team.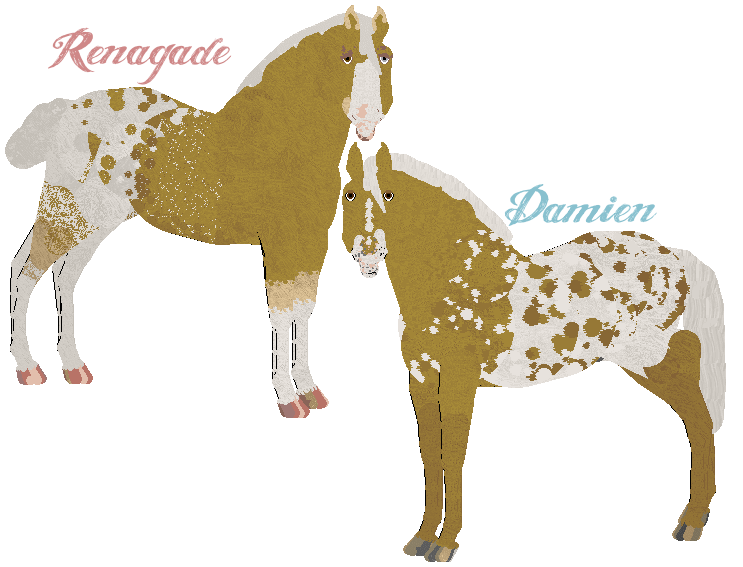 Next we have our soon to be "driving team". We decided to start with two foundation Sport appies from different barns, for our first driving team. We are new to the sport and have learned alot since these two have arrived. We have big plans for these too, and have a bit of a hard time since they are opposite sex. When Renagade is in season she can be a very challenging mare to work with, and Damien well he has alot of spirit as it is. They are going to be amazing in the ring, but for now we are working with them seperately until we have a better handle on this Driving sport. Renegade is from Conversano and Damien is from RKO.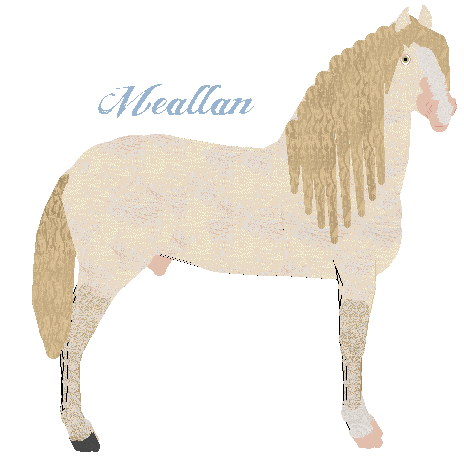 Next is Mellan from 3 peaks. This horse was not planned. I really am over my head right now with the new arrivals and wasnt prepared to bring in yet another stallion. I have been letting our iberian horses out to pasture and have been really focusing on our QH this show season. Well than this guy arrived. We dont have any horses from this barn yet, and we always need new bloodlines for future Savage horses. And well we have a HUGE Weakness for perlino/palomino horses. And we have really wanted one for a while so here he is, in all his glory. The whole staff is already smitten by him. We can't wait to see what this boy will excel in.
Next is my newest 3rd gen horse. This guys is from my mare Surya and Pollutions stallion Achilles. I present to you Odyssesus. This stallion is a great new addition to the family. He is everything we strive for in our stallions here at Savage. He is the reason we have a breeding program here. He will be a star in the dressage ring as both his sire and dam placed 1st's and 2nd's consistently.
Greer is from our friends at Burning Acres, and she is a gorgeous black mare with lots of chrome. She was specifically selected for her coloring and her incredibly mellow disposition. Most of our mares tend to be challenging, and over achievers. This girl has the right attitude all the time, and is fearless. She has great stamina and lots of drive, if you turn her loose and let her buck and kick and run she will be ready to saddle and do whatever you ask of her, without any fight. We arent sure what we will show her in quite yet, we are still exploring this avenue with her.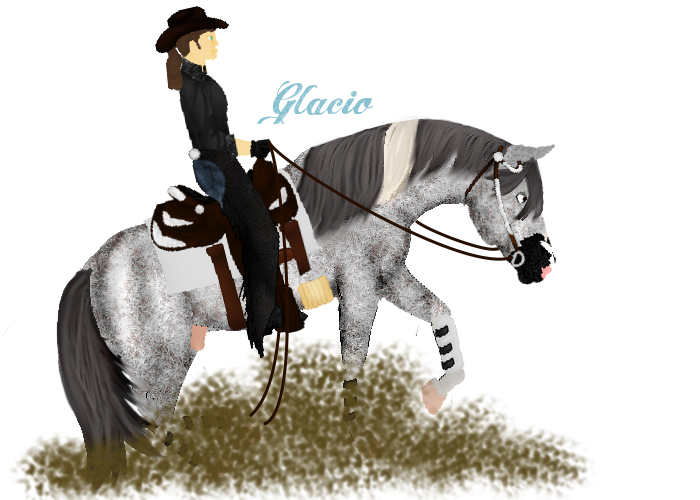 and last but certainly not least.....Is Glaucio. This horse came in like thunder and lightening. He is the most demanding stallion I have, even compared to ODin my PSL. He has strong drive, and incredible drive. He is a dream to ride but definitely gives you a good work out. He is a natural stopper and slides over 8 feet every time. He gets down on his haunches and just slides. This horses is going to be the focus of our Quarter horses. I NEED more horses like him. I was sad to watch Chex go, as he has similar drive and power. But he went to an amazing ranch that also specializes in Reining and Cow horses. Glaucio is a great addition and after working with him and polishing him up for the show ring, we cant wait to see what our other horse from that ranch will give us. I am crazy about this horse and he has already motivated us to start pushing our other quarter horses harder.
As a result , Raijin our first foundation QH also have some beautiful slides. THe trainers have been working hard with these two boys to get them ready for the world tour when it comes to the US. and soon our mare Hania will be ready too. She is almost finished with her western pleasure championship and will be ready for our trainers to work with for reining.
and for those of you who dont know Rajin. He my foundation buckskin stallion from Wolf.