Post by Neco on May 13, 2016 11:39:53 GMT -5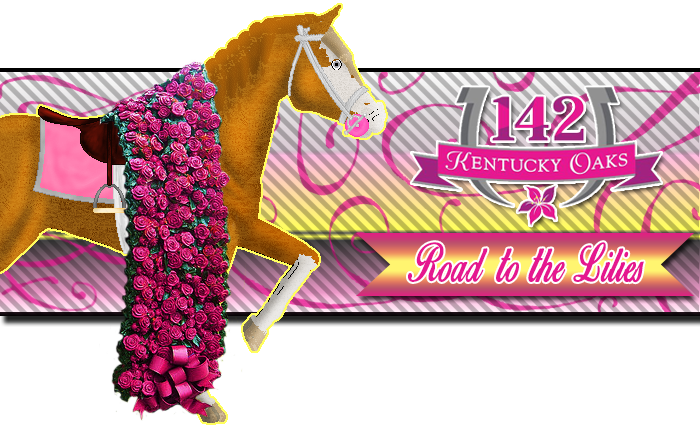 Two weeks ago we saw Cyclone Princess take the Oaks in style, racing from just off the pace to sweep to the lead and hold off a determined charge from Honestly to take the lillies. With the first jewel of the Triple Tiara firmly in her halo, the Princess comes back again to take on all challengers as the fight for the Tiara moves to Baltimore, MD and into storied Pimlico Racetrack. With Athena Watchover's triumph fresh in the minds of fans and trainers alike, it's a tall order to fill this year as we expect a large field to contest the second jewel of the Triple Tiara.
WELCOME to the 3rd Renewal of the
Seeing Stars Black-Eyed Susan Stakes!!
Rules
+ Please post the entire form when entering
+ Up to three horses per person, will race AT A MAX OF 14 HORSES
PLEASE NOTE. When entering, COUNT THE HORSES IN FRONT OF YOU. Only 14 horses max are allowed per race - please make sure when you enter, you are not over the limit. I do not want to have DQ anyone for any reason.Automatic Qualifiers for the 3rd Black Eyed Susan Stakes!
These fillies have precedence over all other fillies entered!
1. Cyclone Princess
2. Honestly
3. Antebellum
4. Wind
5. Midnight
BE AWARE

Any filly that enters this race is automatically considered a three year old
and cannot participate in next year's Triple Tiara!

If you're not sure if you want to enter - DON'T!
Save your filly for the Breeders' Cup and a sure chance next year!
------------
Results:
1st - 7 points to add to one stat of your choice
2nd - 6 points to add to one stat of your choice
3rd - 5 points to add to one stat of your choice
4th - 4 points for add to one stat of your choice
5th - 3 point to add to one stat of your choice
------------
Purse:
1st: 5000 SS
2nd: 2500 SS
3rd: 1250 SS
4th: 625 SS
5th: 312 SS
--------------------
Two weeks ago, we saw the continued domination of champion 2 year old filly Cyclone Princess, who stormed to the front off a hot pace to take the Kentucky Oaks in style over a cadre of graded stakes winners. Today, she returns as the narrow favorite for the second leg of the Triple Tiara and she hasn't scared off the competition at all as 11 other fillies once more step onto the track in a bid to end her chances for history. Rhapsody returns with Oaks second-place finisher Honestly, who is the second choice, along with Charisma, third on the morning line, with familiar faces Wind, Armin and Antebellum showing back up, along with frenetic speed horse Rozlyn, determined to set and keep the pace this time after tiring badly in the Oaks. The rest of the field is in double digits today with only one new face showing up, as Ambiance returns after briefly appearing on the Triple Tiara trail and qualifying for the Oaks, only to sit it out due to an unspecified ailment. With 12 of these fantastic fillies set to contest the 2016 edition of the Black-Eyed Susan Stakes, it's Cyclone Princess with a target on her back and plenty of challengers willing to take a shot as they all load into the gate for the middle jewel of the filly Triple Crown.
The Road to the Triple Tiara continues NOW on Seeing Stars!