Post by Neco on Jun 4, 2016 11:46:30 GMT -5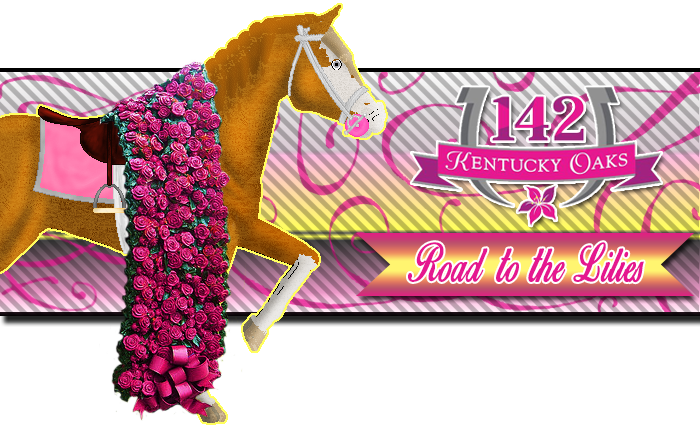 It's all on the line this week as Cyclone Princess looks to cement her status as the top three year old filly on the forum after taking the first two jewels of the Triple Tiara. She looked nearly beaten in the Black-Eyed Susan Stakes but found enough in the final sixteenth to drive between rivals to win by a narrow margin and leave the mind-boggling possibility open for a back to back Triple Tiara. She returns this week with the crown floating just out of her reach as we move the final battle to beautiful Belmont Park in New York state, where a nearly full field is once again expected to try and deny the Princess her place in history. It's all down to those final two minutes as these fillies lock horns for the final jewel of the Triple Tiara!
WELCOME to the 3rd Renewal of the
Seeing Stars Acorn Stakes!!


Rules
+ Please post the entire form when entering
+ Up to three horses per person, will race AT A MAX OF 14 HORSES
PLEASE NOTE. When entering, COUNT THE HORSES IN FRONT OF YOU. Only 14 horses max are allowed per race - please make sure when you enter, you are not over the limit. I do not want to have DQ anyone for any reason.Automatic Qualifiers for the 3rd Acorn Stakes!
These fillies have precedence over all other fillies entered!
1. Cyclone Princess
2. Rozlyn
3. Honestly
4. Charisma
5. Phar South
BE AWARE

Any filly that enters this race is automatically considered a three year old
and cannot participate in next year's Triple Tiara!

If you're not sure if you want to enter - DON'T!
Save your filly for the Breeders' Cup and a sure chance next year!
------------
Results:
1st - 7 points to add to one stat of your choice
2nd - 6 points to add to one stat of your choice
3rd - 5 points to add to one stat of your choice
4th - 4 points for add to one stat of your choice
5th - 3 point to add to one stat of your choice
------------
Purse:
1st: 5000 SS
2nd: 2500 SS
3rd: 1250 SS
4th: 625 SS
5th: 312 SS
--------------------
Three weeks ago, Cyclone Princess overcame a heap of trouble to win the Black Eyed Susan Stakes going away and stamp herself as the next potential Triple Tiara winner. With a cutback to a mile in the Acorn, it's the shortest distance these fillies will have to run in the series and could spell trouble for all of our distance loving fillies - including the Princess. Nonetheless, she's installed as the morning line favorite, with Rhapsody's top fillies Charisma and Honestly both the second choices, with Armin, Rozlyn, Antebellum and SeaBlue Royalty not far behind; all four of those fillies are coming off good efforts in the Rio series, with Wind the only other filly to be in the single digits. Midnight and Phar South both clock in as longshots, with both still searching for an elusive 2016 win. With 10 fillies heading to the fast track at beautiful Belmont Park, it's all on the line and the pressure is on the Princess as they all pony to the gate for the 2016 edition of the Acorn Stakes.
The Triple Tiara all comes to an end NOW on Seeing Stars!