Post by Jewellz on Apr 16, 2020 1:37:47 GMT -5
Exactly five years ago, I joined SS for the second time! The first time having been years earlier but I really only lurked, managed to adopt one horse, then was disappointed that it was HUGE on my tiny laptop screen, and just went back to the regular petzy stuff.... for years... And then one day I got bored, found SS again, and have been hooked ever since!
So to celebrate my five year anniversary, I want to show off my first five horses and release a new mod! Since they've been with me for so long, these 5 really mean a lot to me even if they are just pixels and a some random personality coding. I remember back when I had less than 10 horses, I couldn't imagine how anyone dealt with or kept track of 50+! Yet, here I am, five years later, owning 124 horses...
Anyway, my first horse EVER is
Riddle
! He was born December 2008 and I think I adopted him near February... This was back when adoption applications were open
forever
and only a few people were hexing off of the V2 files. He was the plainest of the bunch that were being adopted out, so I figured I might stand a chance of getting him. It worked! But once I got him, it was super hard to pose him or do anything on my laptop so I gave up. I decided to try again and that's what led me back to SS. I'm super proud of how far he's come since the days of me trying to pose him for Halter for hours. I still don't have a foal from him yet but I hope to someday.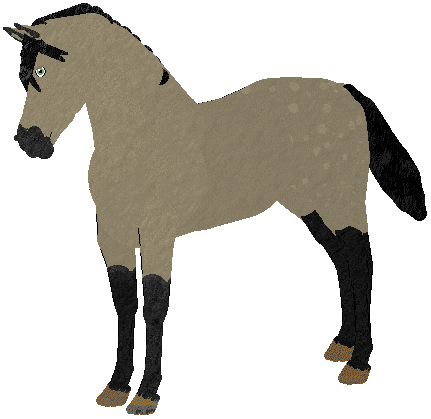 Next up came
Aurelia
! I applied for her probably only about a week after rejoining the forum and was super happy when Rafa picked me to take her home. She was my main Dressage babe for a while, and I was super happy when she finished Grand Prix, but also a little sad that it was over, y'know?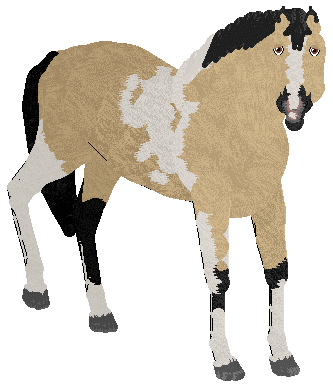 I got to become a fileholder pretty quickly after joining. I wanted my first horse that I hexed to be something special, so I spent AGES hexing
Delight
. I don't even like cremellos in real life, so I don't know what possessed me to want to hex one. However, I tried the only two ~cremello-ish textures I could find, and didn't like either one, so I made my own! That's become a pattern for me these days, if I want a certain color and can't find a texture that works - make my own!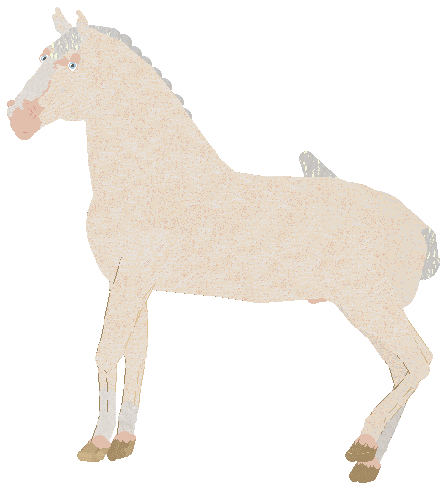 At this point I was getting sucked into TBs and racing because the KENTUCKY DERBY had just run and it all looked super fun. So I snuck into Neco's TB Breeding Service and requested a foal. A few days later,
Voodoo
was waiting for me! Now, if you go look at her racing career, you'll see that I started her out all wrong, but I've seen so many people new to racing do the same things so, now I don't feel too bad about it. Out of these 5 horses, this girl is my favorite! I don't know why but I just always have a super easy time posing her, she's gorgeous and graceful, and her racing career was pretty bad there for a while, but she did win the Al Quoz Sprint in Dubai twice! Just something about her clicks with me.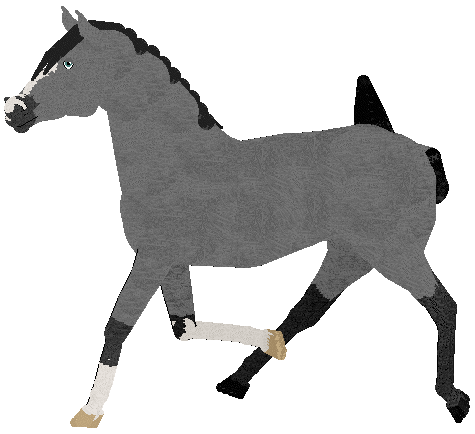 Shortly after getting Voodoo situated I went back to Neco's service and requested a colt this time, so Voodoo would have a potential mate in the future. Then
Chaos
got to come home with me! His racing career wasn't anything to brag about, but he became best buds with Skeptic and Overdraft and those three made quite a trio for a while.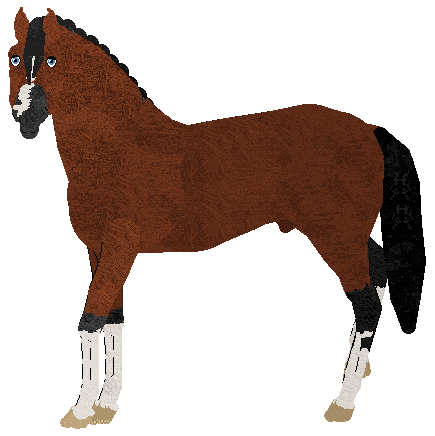 All of these guys are still showing today! I probably won't ever stop showing them unless I run out of disciplines...
---
Annnd now I have a couple NEW horses to show off real quick...
Zirilan is a lovely Azteca from
valeera
! He's already registered with the FIHB and has competed in a couple Dressage shows.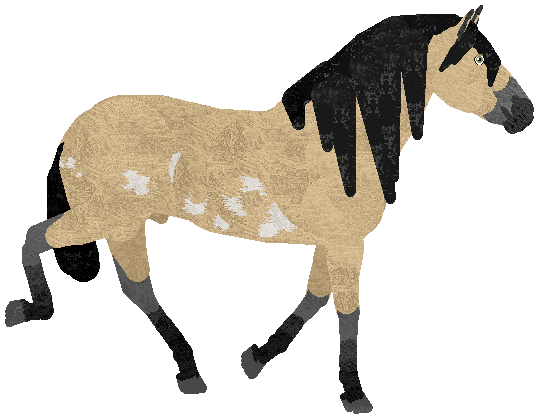 And Winchester is a handsome QH from
warhorse
! He's so pretty, you might have noticed him in my av the past week or so... He's really calm, which actually doesn't help much because I want to pose him for Reining and/or Barrel Racing and I haven't managed to get any poses faster than a trot out of him yet haha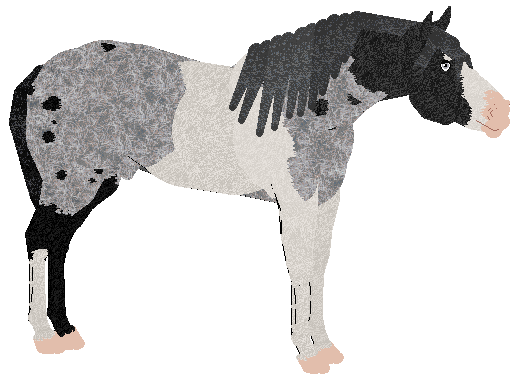 ---
And probably the most exciting part of this showoff for you guys is that, after a year of procrastination, my Stock Horse file has been released! You can download it at the
SS Site
.
This girl is Rain, a smoky grulla QH mare with minimal splash and pretty blue eyes. She will be auctioned off in the HUGE auction right before our world tour event starts. Hopefully whoever wins her will compete with her in the Olympics, I'm having a VERY hard time not keeping her.