Post by Seeing Stars on Mar 14, 2015 14:03:19 GMT -5
Showmanship Rules and Judging Guidelines
by
Mak

Rules
:: One pose required per horse
:: Number of entries per person is up to the discretion of the judge
:: Horses must be shown in a pose reflecting the sport they are competing in
:: Horse's tack must be in keeping with the sport they are competing in
:: Free form editing is allowed and encouraged
:: Horse's are considered champions in Novice once they have earned 30 points
:: A horse is permitted only one entry per show.
:: If you wish to enter a pairs event (ex. driving) you may, however it is considered a single entry and the horses entered will have to split any points earned.
:: If a horse has champed in one Showmanship discipline (30 pts) it may continue to enter Showmanship shows under a different discipline.
:: Any points earned in a showmanship discipline may not be combined with points earned from a non-showmanship discipline. (ex Showjumping Showmanship points may not be added to points earned through the SS Show Jumping system)
:: Please refrain from entering images that stretch the board. If needed, a link to the image is acceptable.
:: When entering Jumping poses, please clarify if you are competing in Show Jumping Showmanship or Hunter Over Fences Showmanship, as this can affect what a judge is looking for.
Basic Form
Horse's Show Name:
Horse's Barn Name:
Discipline:
Points:
Pose:
Example Images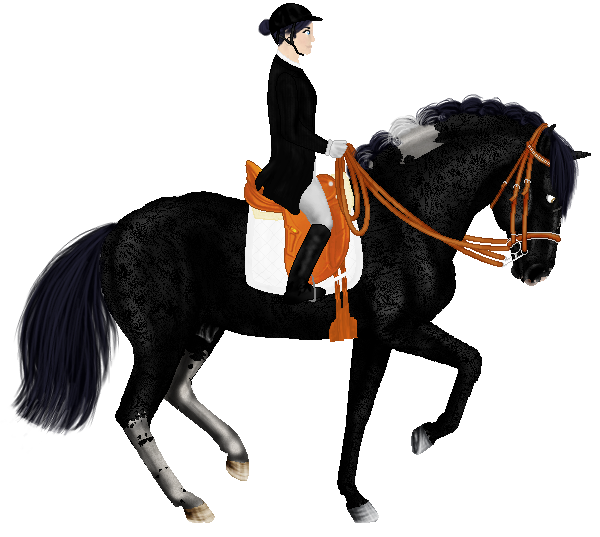 Judging
In Showmanship A, judges are looking for a horse that best exhibits the essence of the sport it is competing in. Judges should keep in mind three key points:
The Pose
-Does the pose reflect the chosen discipline?
The Horse
-Does the horse look suited to it's chosen discipline?
The Tack
-Does the tack fit the horse properly, and is it appropriate to the discipline?
Judges in Showmanship A will place the horses according to their judgement of how each entry meets these standards.
Points and Champing
:: A horse is considered a champion once they have earned 30pts
:: Horses are more than welcome to earn multiple showmanship titles for different disciplines, provided a new picture is used.
:: Points from both A and B shows are counted together